ENGLISH
Toray to debut Imprima waterless offset plates al Labelexpo Europe 2017
Wednesday, 26 July 2017
1026
Toray Graphics in the Czech Republic, a leading manufacturer of waterless offset plate technology, will be bringing its brand new IMPRIMA line of waterless offset printing plates to Labelexpo 2017, scheduled for 25 to 28 September in Brussels. Toray will be located on Stand 11D02 at the show.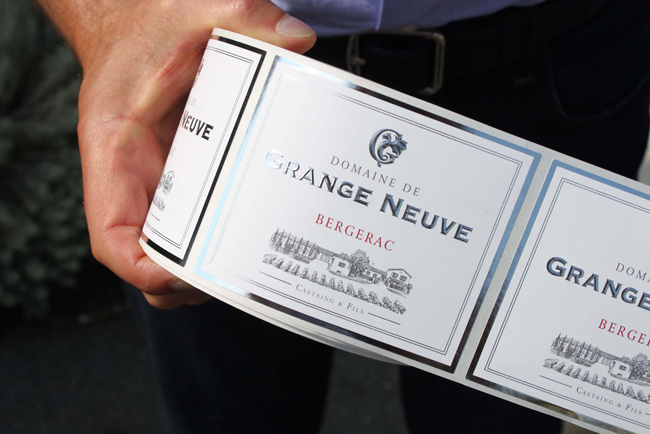 Commercially available IMPRIMA LA and IMPRIMA LB plates are optimized for increased durability and high-resolution imaging in the label and narrow web market. Toray will also have its full line of waterless offset plates on display.

"We showed these plates at drupa 2016 as a technology demonstration with a very warm reception," said Mitsunori Hayashi, General Manager Sales Department, Graphics Division. "Now they are commercially available, and we welcome the opportunity to share their value with respect to label printing applications with attendees at Labelexpo Europe, Europe's most important venue for stakeholders in the labels and packaging supply chain. The IMPRIMA line of products reinforces our long tradition of offering sustainable solutions that minimize environmental impact while providing superior printing results."

Why Waterless Offset?

Not to be confused with dry offset printing, waterless offset is an attractive alternative to the flexographic printing process for short and medium run applications because of the lower print form preparation cost. In addition, the company's IMPRIMA line of waterless offset printing plates provides superior printing results on a wide variety of paper stock and non-absorbent substrates such as foils and synthetic materials. Waterless offset printing not only conserves water, but also reduces waste and eliminates the need for toxic chemicals in the printing process.

Imprimerie Laulan, one of the landmark label printers for the Bordeaux wine industry, chose waterless printing to produce its wine labels. "We originally chose waterless offset printing mostly for its flexibility in adjusting print speed," explains managing director Olivier Laulan. "The process demonstrated fully matched our expectations in this aspect, as well as providing the very high level of quality we require. We then discovered waterless printing came with a number of additional benefits. In particular, we get better inking stability that lets us run longer print jobs without having to adjust inking along the way. Also, we have faster make-ready times, which translates into less paper waste. Additionally, waterless limits dot gain as compared to conventional offset. This offers increased detail in images and graphics. It also allows for stronger inking, which is useful when printing on patterned papers. Finally, a strong and stable inking means we have no loss of inking when we need to stop a print job to change the paper reel or a hot foil stamping plate."

IMPRIMA: The Details

Toray's new IMPRIMA plates are available in two versions:

IMPRIMA LA plates are optimized for increased durability.
IMPRIMA LB plates deliver exceptionally consistent and high quality prints.

Both plates can be an important aid in brand protection and counterfeit prevention due to their resolution and reproduction characteristics.

www.toraywaterless.com


Suscríbete a nuestra newsletter
x
Mantente informado de las novedades, noticias y eventos de las Artes Gráficas.
Esta web utiliza cookies para obtener datos estadísticos de la navegación de sus usuarios. Si continúas navegando consideramos que aceptas su uso. X Cerrar